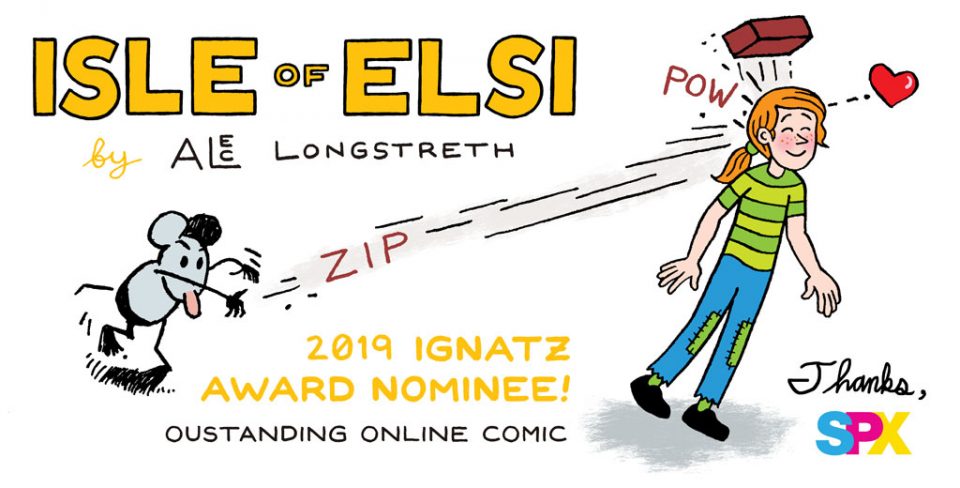 I found out today that Isle of Elsi has been nominated for the 2019 Ignatz Awards in the Oustanding Online Comic category!!?! It is a huge honor to be nominated, especially with so many other great cartoonists recognized in the category.
Sadly, I will not be able to attend SPX this year, but if you will be there on Saturday September 14th, please consider voting for Isle of Elsi.
You can read the nominated story right here for FREE!