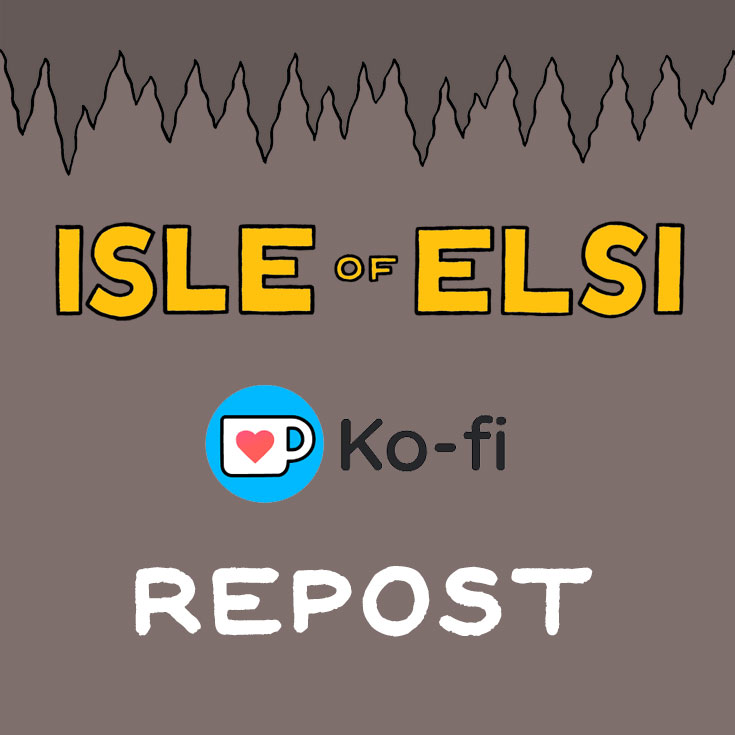 Each week when I have a new page of Isle of Elsi, I post about it on a variety of platforms to help spread the word (Twitter, Facebook, Instagram, Patreon). I recently set up a Ko-Fi page where I will start posting pages when the seventh Isle of Elsi storyline begins.
Since I've never posted any pages on Ko-Fi before, and I'm new to the platform, I thought it would be fun to repost the previous Isle of Elsi stories on there, a page a day. If you'd like to follow along, you can hit the "follow" button on my Ko-Fi page. It's also very easy to make a donation through Ko-Fi if you are enjoying Isle of Elsi.
I also set up a Ko-Fi shop where you can get all the Isle of Elsi PDF eBooks for $0+, or order physical copies of my comic books, and books. It seems like a really cool platform, and I'm excited to experiment with it!