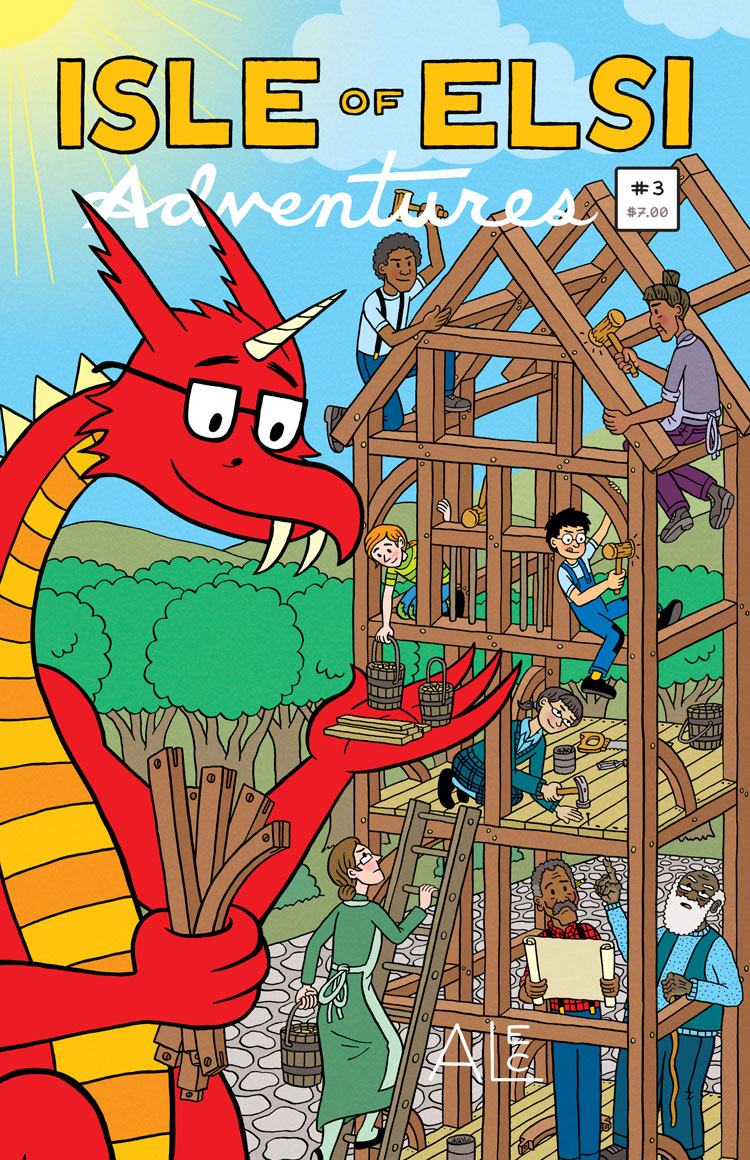 Isle of Elsi Adventures #3 is now available for online ordering! This issue collects the third and final installment of Sally Sanders in The Egalliv Examiner, during which the town builds a new theater, with a bit of help from the local dragon!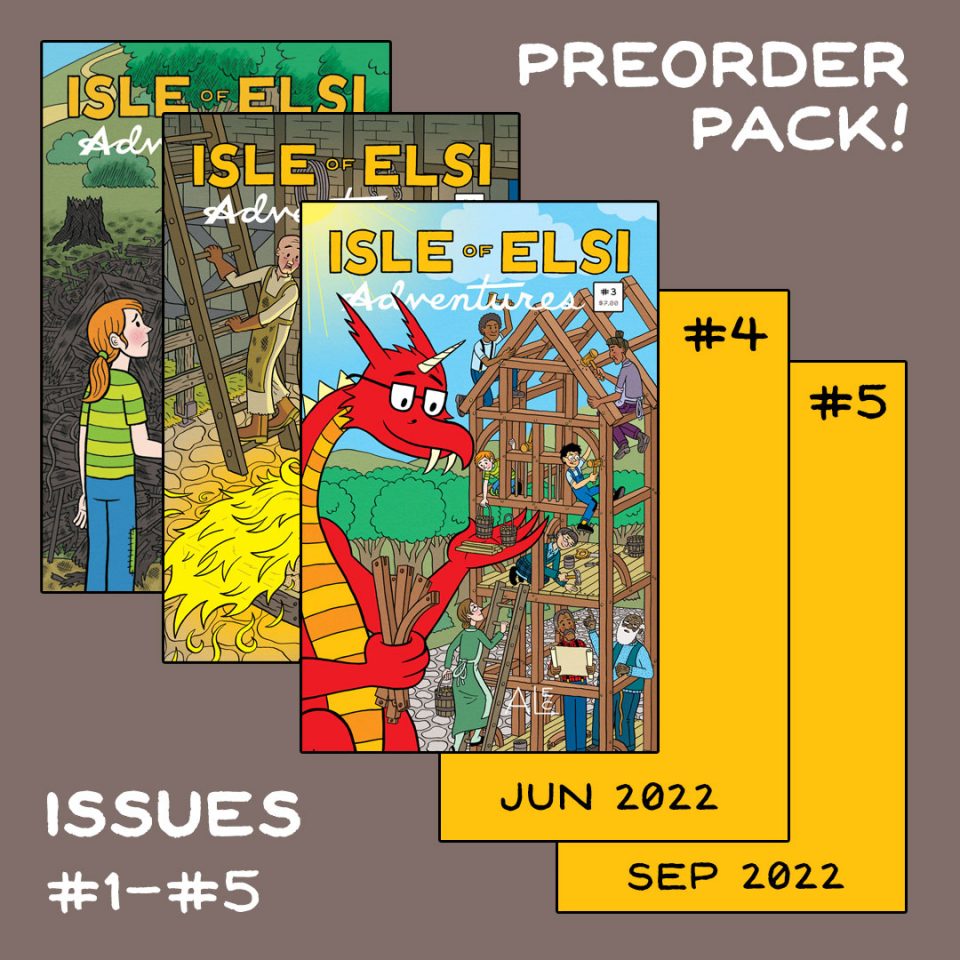 Issue #3 has been added to the Isle of Elsi Adventures #1-5 Preorder Pack. Preorder copies have already shipped and new preorders will be sent issues #1-3 immediately, then issue #4 in June and issue #5 in September.
Issue #3 will be debuting at the MoCCA Arts Fest in New York City April 2-3, 2022. I'll be at table C 228 all weekend long, so if you are in the area, please swing by and say a masked hello!