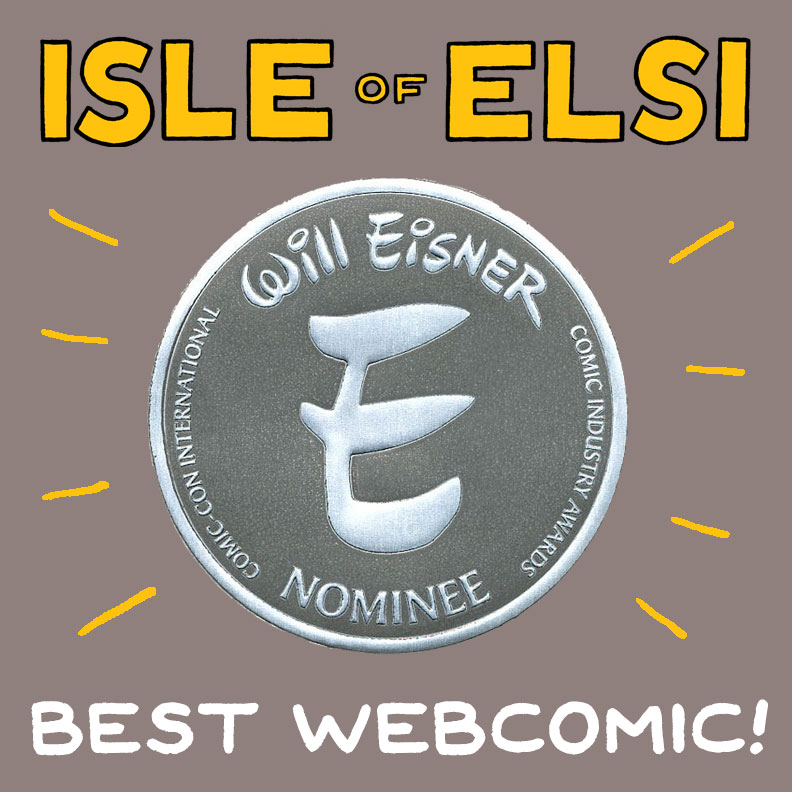 For the second year in a row, Isle of Elsi has been nominated for the Best Webcomic Eisner Award! I'm so honored that a new panel of judges once again found my webcomic worthy of nominating. Check out the full list of nominees, and if you are a comics professional, keep an eye out for your electronic ballot, and please consider voting for Isle of Elsi!
If you are not registered, you have until June 1st to do so, using this form. The voting deadline is June 8th.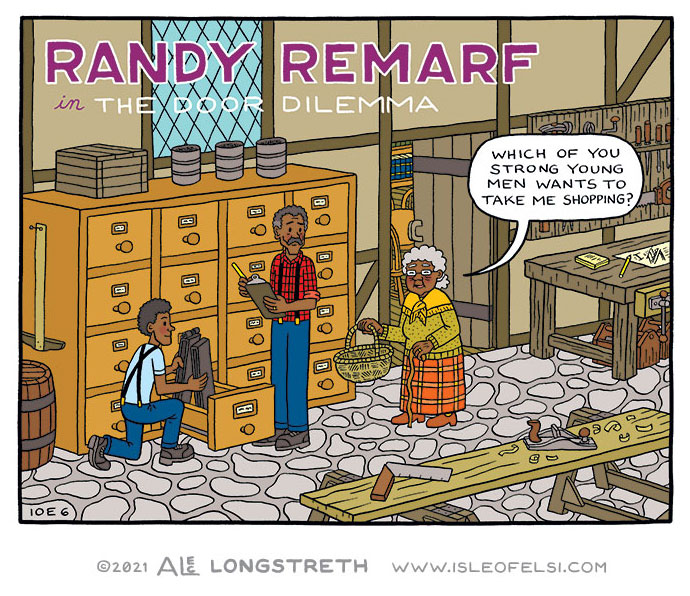 You can read the nominated story, Randy Remarf in The Door Dilemma online, in its entirety, for free!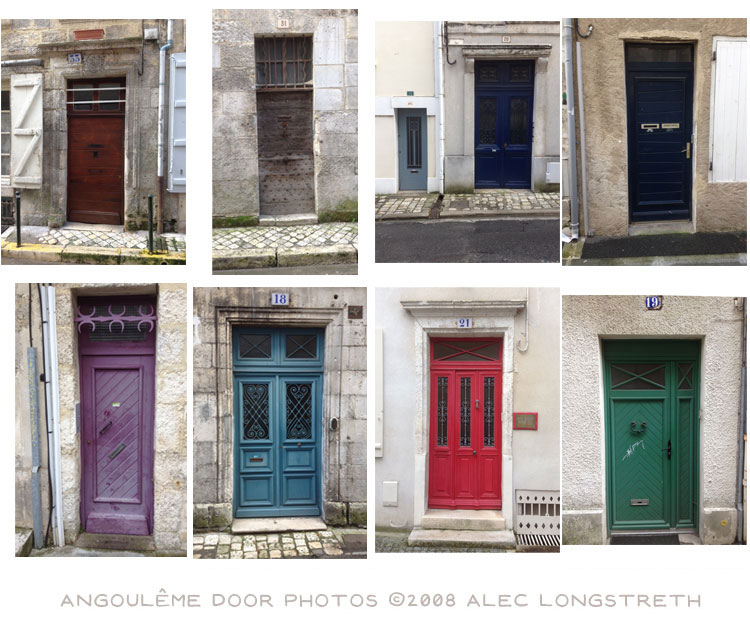 I came up with the initial idea for this story in 2008, during my first trip to the Angoulême comics festival in France. It was my first time ever visiting Europe, and I was blown away by the wide variety of beautiful, unique, handmade doors.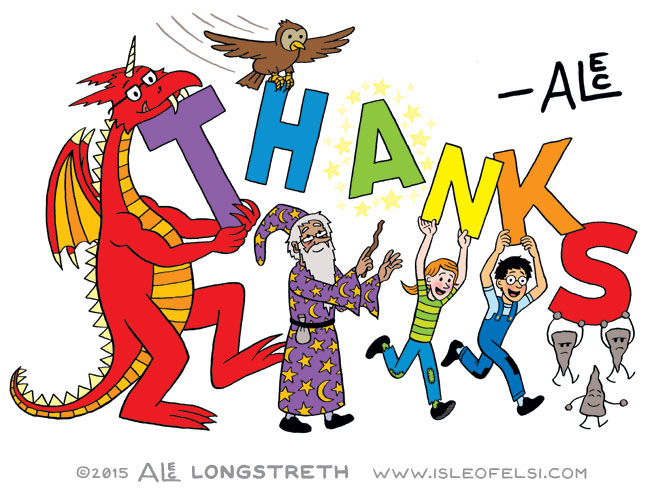 I'd like to thank my Patreon supporters, who helped subsidize the creation of this story, and my friends who provided feedback on early outlines and thumbnails: Gabe Carleton-Barnes, Ezra Claytan Daniels, Max de Radiguès, and Greg Means.