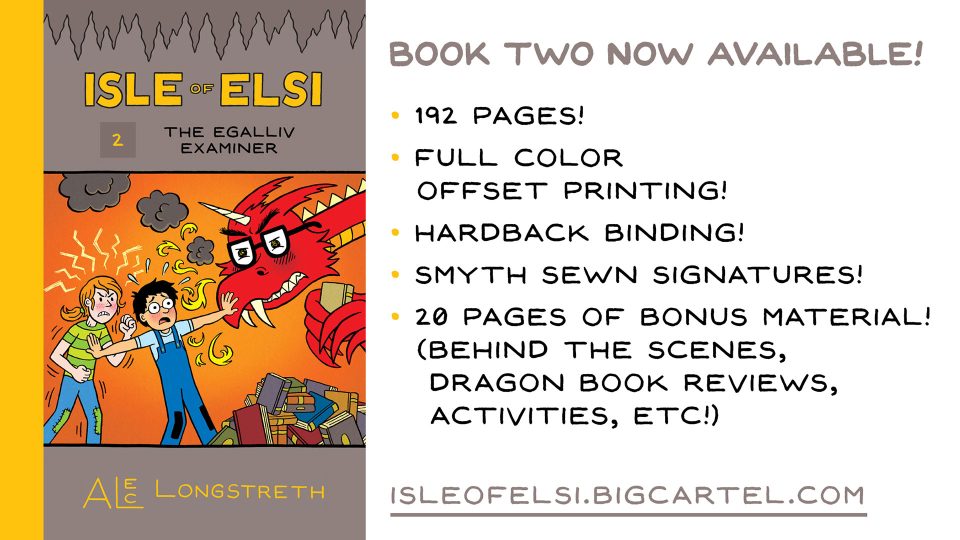 Now that all the Kickstarter copies of Isle of Elsi Book Two have been sent out, it is publicly available for purchase online! You can also download a pay-what-you want PDF eBook over in my Ko-Fi shop. You can see a preview of the hardback print edition below:
This second collection of my award-winning, Eisner-nominated webcomic Isle of Elsi contains the fourth, fifth, and sixth storylines. These were originally serialized online from 2018-2022 and were reprinted in Isle of Elsi Adventures #1-5. If this sounds confusing, check out the new Isle of Elsi Continuity Chart that I set up to help people understand where stories have been printed before.
There were so many Isle of Elsi comics available, I decided to set up a Big Cartel online shop, to help simplify the online shopping experience. You can easily add activity books, or copies of Book One to your order. Check it out!